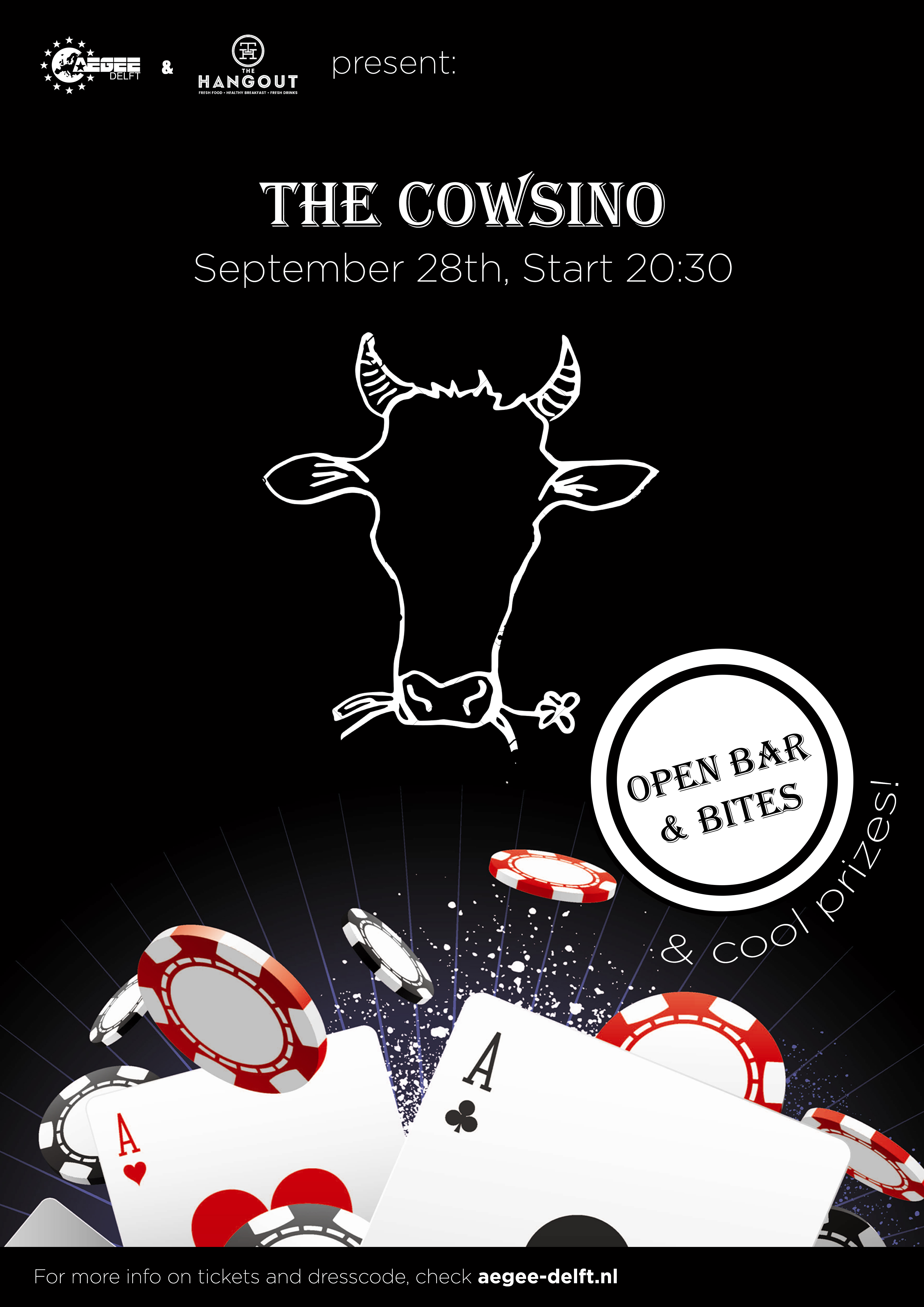 After the tremendous success of the first Cowsino, the #DoeKoeCom invites you to the second Cowsino! On thursday evening the 28th of september, the Cowsino opens its doors at the Hangout for an oldfashioned night of poker, blackjack, various card games and an open bar with cocktails! Do you want to take home all the cool DoeKoePrizes or are you just looking for some Cowality time at the open bar? Subscribe through the link below and don't forget to wear your smoking or that pretty dress.
The entree is €22,50 (non-members €25) and for this prize yu will get:
– the entree, chips are inclusive
– Open bar (Includes cocktails, shots and everything on the menu!)
– some small bites
– The chance to win great prizes!
Subscribe here quickly, the tickets are limited!